Pillows Loved by ZAMATHOME Sleepers

Pillows Loved by
ZAMATHOME Sleepers
Pillows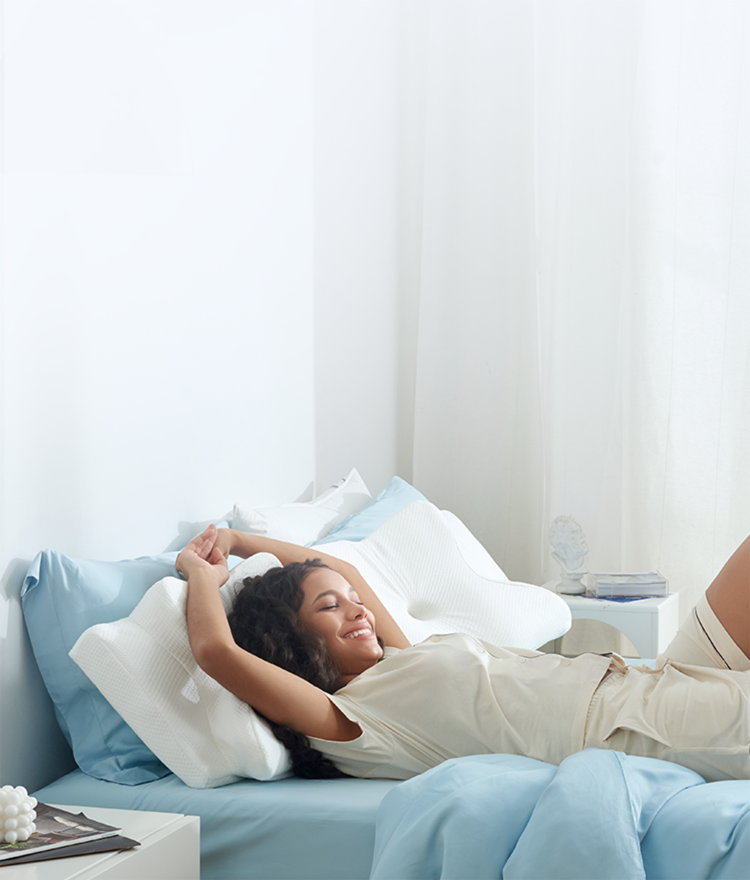 New
Replaceable Pillowcases for Better Sleep Hygiene and Comfort
Clearance Sale
Replaceable Pillowcases for Better Sleep Hygiene and Comfort
Sleep Better with Great Confidence
Frequently Asked Questions
What is the ZAMAT pillow material made from?
The ZAMAT pillow uses CertiPUR-US®, OEKO-TEX, and OK-Biobased certified memory foam. The most advanced manufacturing formula is applied, ensuring the pillow has good support, comfort, safety, and environmental friendliness.
2. Why is there a button in the middle of the Butterfly Button Shaped Cervical Pillow?
The design of the button in the middle is intended to:
- Lower the height of the head position, creating a stronger neck traction to stretch the cervical spine more effectively.
- Under the button, an airflow channel significantly improves the pillow's breathability, keeping the sleeping environment fresh and comfortable..
3. Can NekGenic relieve neck pain?
Yes. NekGenic™ is designed in line with ZAMAT Zeamless™ Ergonomic Philosophy with the aim of providing efficient and comfortable neck therapy at home. If you're suffering from neck pain or experiencing neck stiffness, keep using it for 10 minutes every day. Your cervical spine will get restored and neck pain relieved.
Subscribe To Us.
Hi modern humans, sweet dreams are made of pillows - and our newsletter! Join our email list to get exclusive offers and expert sleep advice.